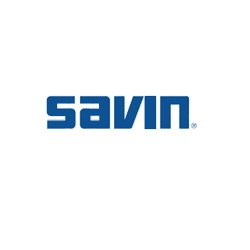 The Savin 3760NF is a powerful mid-volume document communication system that provides advanced network connectivity including Color Scan to E-mail, Internet Faxing, IP faxing and LAN faxing right out of the box. Combined with all the standard fax features, the 3760NF is one of the most dynamic systems on the market today.
FACSIMILE FEATURES
·
1.3 Quick Scan Speed
·
15 PPM Print Speed
·
560 pages of fax memory expandable to 2,200 pages
·
Duplex Fax Transmission and Reception capabilities
·
Standard 350 sheet paper capacity expands to 1,350 sheets
·
Standard Super G3 Modem with JBIG Compression. Optional 2nd G3 Modem doubles thoughput and productivity.
·
70 Page ADF
NETWORK FEATURES
·
Automatically archive all incoming and outgoing faxes to designated e-mail address.
·
IP Faxing (T.38) allows for Real Time fax communications over a LAN or WAN without the cost of phone charges.
·
Lan Faxing provideds multi-user workgroups with increased productivity by sending fax documents directly from their desktops
·
Optional Network Printing capability with PCL5e/6 or PostScript Level II compatibility.
·
Web Status Monitor allows you to program e-mail addresses and fax numbers in quick, speed and groups dials and monitor the system remotely from a PC.
·
Scan to E-Mail feature allows you to send color documents to any e-mail address in either a PDF, JPEG or TIFF format at up to 600 dpi resolution.