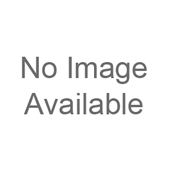 Product Overview
Get speed, value and quality in a mid-volume digital duplicator
Copy, optional print
Prints up to 130 ppm
Print resolution of up to 400x600 dpi
Max monthly print volume of up to 170,000 pages
GENERAL FEATURES
Save time and reduce costs
The eco-friendly, easy-to-use Savin Priport DD 4450 Digital Duplicator offers a host of innovative features to help you speed through high-volume duplication print jobs. With efficient and reliable duplication capabilities, a high monthly print volume and prints speeds of up 130 pages per minute (ppm), you can produce professional information — without blowing the budget.
Get sustainable performance
Impact your audience — not the environment. The Priport DD 4450 has an EPEAT® Silver rating and is Energy Star® certified. As a greener solution, it features a low Typical Electricity Consumption (TEC) value, and meets standards for the Restriction of Hazardous Substances (RoHS) Directive. Take advantage of additional eco-friendly features like one-button master making, the choice to use recycled paper, and an optional short master drum to optimize supply usage, save energy and reduce operating costs.
Enjoy innovative, user-friendly convenience
Speed through operations using a four-line, full-color, intuitive LCD control panel to navigate key functionality and quickly master commands - with minimal training. Choose the Priport DD 4450 as a standalone unit, or make it available to your team as a networked solution via the optional Type 4545A embedded PC controller. Supplies are easily loaded and replaced via an accessible design, and it's compatible with Ricoh's @Remote software for automated meter reads and usage reporting.
Zoom through jobs with fast mid-volume workflows
The up-to-130 ppm print speed means that you can easily meet the incredible demands of educational, religious and other non-profit organizations. You'll appreciate its sleek design with minimal moving parts, as well as features like the Retry Paper Feed, which encourage a smooth, uninterrupted performance. With print masters that yield a generous 4,000 prints, a robust duty cycle and easy-to-use controls, you can achieve high output volumes for extremely low costs-per-page.
Keep work in-house start to finish
It's your information - why outsource it? Complete more jobs in house and employ crisp images, clear grayscales and smooth halftones up to 600-dpi in fine mode. The advanced ink control system distributes ink with exceptional control, and the print-pressure sensors automatically adjust for speed, temperature and humidity. You can even fine-tune your documents - including text, photos or handwritten originals - using several imaging modes for precision-quality control.
MAINFRAME
Printing Process
- Press Roller System, Full Automatic One Drum System
Original Type
- Sheet, Book
Original Size
- Platen: Maximum 11.7" x 17.0" (297 mm x 432 mm)
Document Feeder
- 5.8" x 8.3" to 11.7" x 17.0"
Pixel Density
- Master Making: 400 dpi x 400 dpi (normal mode) Scanning: 600 dpi x 400 dpi (normal mode) Master Making: 400 dpi x 600 dpi (fine mode)* Scanning: 600 dpi x 600 dpi (fine mode)*
Image Mode
- Letter Mode, Photo Mode, Letter/Photo Auto Separation, Pencil
Image Density
- Lighter, Normal, Darker1, Darker2 (4 levels)
Reproduction Ratios
- 4 Reduction: 65%, 74%, 77%, 93% 3 Enlargement: 121%, 129%, 155%
Zoom
- 50% – 200% (by 1%)
Printing Area
- 11.4" x 16.2" (290 mm x 410 mm)
Leading Edge Margin
- 5 mm +/- 3 mm (0.2" +/- 0.12")
Print paper size
- Maximum: 12.8" x 17.6" (325 mm x 447 mm)
Minimum: 2.8" x 5.9" (70 mm x 148 mm)
Print paper weight
- 12.5 to 55.6 lb. Bond (47.1 to 209.3 g/m²)
Printing Speed
- 60 – 130 sheets/minute
60, 75, 90, 105, 130 cpm – 5 steps
Paper Feed Tray
- 1,000 sheets (20 lb./80 g/m² paper)
Paper Delivery Tray
- 1,000 sheets (20 lb./80 g/m² paper)
Master Feed Capacity
- 200 (A3 Drum) masters/roll
315 (A4 Drum) masters/roll
Master Eject Box Capacity
- More than 65 masters
Special Features
- Color Drum Change, Margin Erase, Auto Cycle, Skip Feed, Economy Mode, Security Mode, Tint Mode, Combine Two Originals, Quality Start, Auto Shut Off Mode, Energy Saver Mode, User Code (100 Codes), Class/Memory, Program Mode (9 Programs)
Power Source
- 120V, 60Hz
Typical Energy Consumption (TEC)
- 1.76 kWh
Supported Languages
- English, French, Japanese, Spanish, Turkish, Traditional Chinese, Simplified Chinese
Dimensions (W x D x H)
- With Platen: 53.9" x 27.8" x 40.8" (1,370 mm x 705 mm x 1,040 mm) With ADF: 53.9" x 27.8" x 44.0" (1,370 mm x 705 mm x 1,117 mm)
Weight
- 191.8 lb. (87 kg);
213.8 lb. (97 kg) with optional ADF
Optional Equipment
- Platen Cover Type 3352, Automatic Document Feeder Type DF7000, PC Print Controller Type 4545A, Tape Dispenser, Color Drum, Cabinet
Supplies
- Black Ink, Color Ink, Masters, Tape for Tape Dispenser
*Platen only