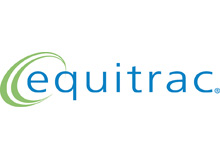 Equitrac provideds flexible and effective Cost Recovery and Print Tracking Solution that are designed to track, record, allocate, report, and recover the costs associated with the usage of office equipment and document output.
In combination with Canon's imageRUNNER devices, Equitrac and Canon offer the ability to capture print and copy transactions, as well as enable a pay-for-print environment so that organizations and users alike can significantly reduce costs and lost revenues due to unmanaged devices on the network.
Equitrac Office - Print Tracking Solution targeted towards General Office environments with an emphasis on cost management.
Equitrac Express- Cost Recovery Solution targeted towards Higher Education and Library markets with a single solution for pay-for-print / copy, as well as cost allocation for faculty staff and grants.
Disclaimer: Canon presents Solution Provider products and solutions as some may be helpful to you or or may be compatible with your Canon products. Canon does not warrant or guarantee these third-party solutions in any way. Canon has no responsibility for your use of these third-party products and solutions, or their compatibility with Canon products in any way.>