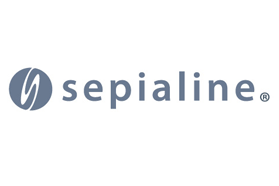 Argos Embedded Copy Tracking presents employees with a clean, simple log-in screen on Canon imageRUNNER devices. Gone are the multiple prompts, miniature keyboards, and confusing jargon; in their place, a single numeric log-in that gives employees immediate access to the MFP device.
Argos Embedded Copy Tracking is available for most Canon imageRUNNER devices enabled with MEAP technology. Terminal-based versions are available for legacy and non-embedded equipment. All versions share Sepialine's patented workflow that routes unbilled copy jobs away from the MFP and onto the user's desktop.
Unlike many terminal-based tracking products, Sepialine's software-driven approach integrates seamlessly with Sepialine Print Tracking and allows users to bill jobs at their desktop via the Desktop Billing Client.