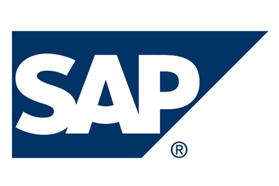 In today's ever-changing environment, organizations need to know what's going on with their business and customers, to quickly adapt to changes. SAP is often at the center of today's technology revolution, developing innovations that not only help businesses run like never before, but also improving the lives of people everywhere.
Through SAP's Printer Vendor Program, Canon has earned the highest level of partnership, Gold Partner status. This prestigious title has been awarded to Canon for meeting strictly defined criteria in quality, industry expertise and customer satisfaction. As an SAP Gold Partner, Canon is recognized for providing customers with an enhanced level of service, unparalleled customer satisfaction and stronger solutions. The SAP Canon partnership applies to Canon's portfolio of business printing devices, including multi-function, single function and production printers.
With Canon's Gold Partner status, you can always be assured of having printing continuity in your SAP environment.