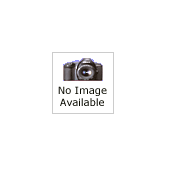 Product Overview
Tired of production print bottlenecks? Eliminate them with RICOH TotalFlow Production Manager, which allows you to build workflows with drag-and-drop ease, schedule jobs, balance workloads and a lot more.
GENERAL FEATURES
KEEP IT MOVING
Are you bombarded with information overload at your business? Do you wish that you could manage your work flow from any location? Now you can. Bring fast, accurate and affordable cutsheet production printing to your business with TotalFlow Production Manager. At the core of this software is information mobility. What's that mean for you? —software that allows you to schedule print jobs, automate manual tasks, create processes and handle maintenance issues with fewer human touch points and bottlenecks. Fewer paper changes, improved printer utilization and an uninterrupted flow of jobs. You're welcome.
MAKE BETTER PRINT DECISIONS
You know too well how troublesome managing print jobs can be: long queues delay important jobs, important jobs get routed to the wrong machine, and that red button won't stop blinking. With every failed print job, you're only costing your business valuable time and money. TotalFlow Production Manager analyzes job tickets and print queues and prints higher priority jobs first. It can even determine when and where jobs should be produced for the best, most affordable results based on job requirements and printer capabilities and availability.
MAKE WORKFLOW YOUR OWN
Creating workflows from scratch can be a real burden on your schedule. Save yourself time and effort with TotalFlow Production Manager's pre-built workflows—simply drag and drop icons to add or remove steps from a workflow and customize it your way.
SHIFT INTO HIGH GEAR
Launch TotalFlow Prep makeready software from within TotalFlow Production Manager for a combined dashboard view. If you need to take print management to the next stage, TotalFlow Production Manager offers advanced integration and automation features that remove even more touch points.
POINT, CLICK, DONE
Oversee all of your jobs with TotalFlow Production Manager's GUI, and just see how quickly you can accomplish these tasks:

Manage your print jobs easily and on any device
Connect to Ricoh printers and integrate seamlessly with TotalFlow Prep
Set job controls and preview jobs easily
Find the printer most likely to complete the job in the least amount of time
Set up alerts so you can quickly address printer-related issues
Produce informative reports that help you fine tune your operation
Submit PDF files remotely with full job ticketing
OTHER FEATURES
Connect to Enfocus PitStop
The more your systems talk to each other, the fewer manual workarounds you have. TotalFlow Production Manager provides an interface to the PitStop server so you can execute profiles for preflight and color management. When you integrate the features of PitStop into your digital print workflow, you can operate "hands off" except to resolve a problem.
Practice the art of balance
Does your shop route jobs to the largest system while a smaller system sits silent? It's easy to overlook some resources when you're trying to get jobs out the door. TotalFlow Production Manager balances workloads—and keeps things moving—by routing jobs to all available printers, eliminating guesswork and error. How easy is that?
Stay on track
You can't watch over your business if you can't see where the money's coming in and where it's going out. Easy-to-use reporting and metrics track the efficiency of printers, job resources and basic job accounting to keep your books in check, your money flowing and your business healthy.
TotalFlow Production Manager offers PCL and PostScript transforms and the following integration and automation features: