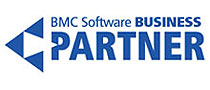 BMC Software is one of the largest independent software vendors in the world with an extensive offering of IT Infrastructure Management and Service Management software products. BMC's PATROL is one of the leading enterprise management software solutions available in the marketplace today and can be found in a variety of businesses across all industries. As a result of BMC Software's high penetration into large corporations, it is not uncommon to encounter Canon's imageRUNNER devices within a networked environment that also contains PATROL enterprise management software.
IT administrators have also come to expect the same level of control that they maintain with other devices within their network. Canon already offers centralized control of its devices through its own NetSpot Suite utilities. However, most IT managers already utilize powerful network and system management software to control their core IT resources, like BMC PATROL. For this reason Canon developed the imageRUNNER Knowledge Module (KM) for PATROL.
The imageRUNNER KM for PATROL is Canon's tightest integration to a third party enterprise management software system. It integrates the monitoring and configuration functions directly in the PATROL GUI. IT administrators will see icons representing Canon's imageRUNNER devices much in the same way they recognize other devices on their network.